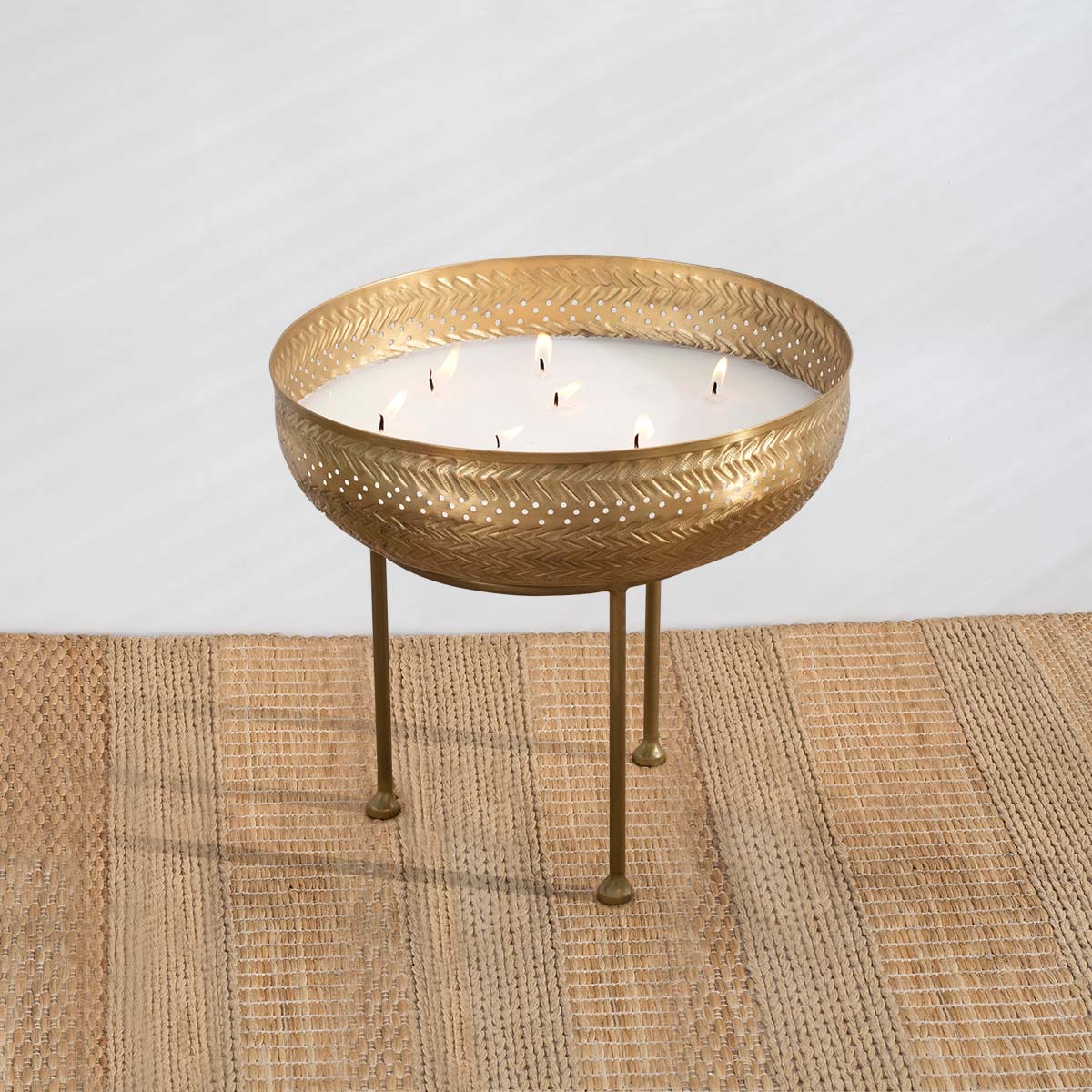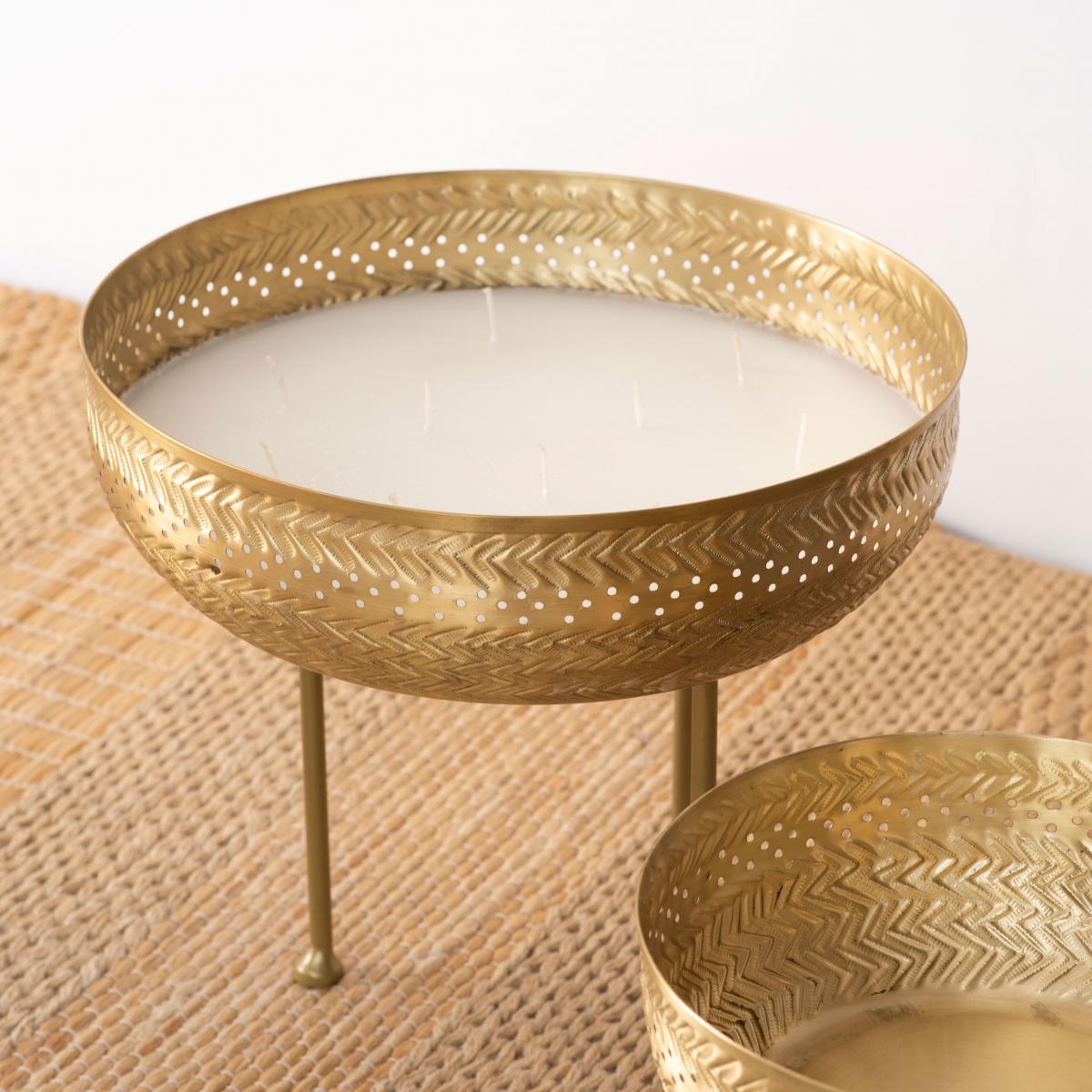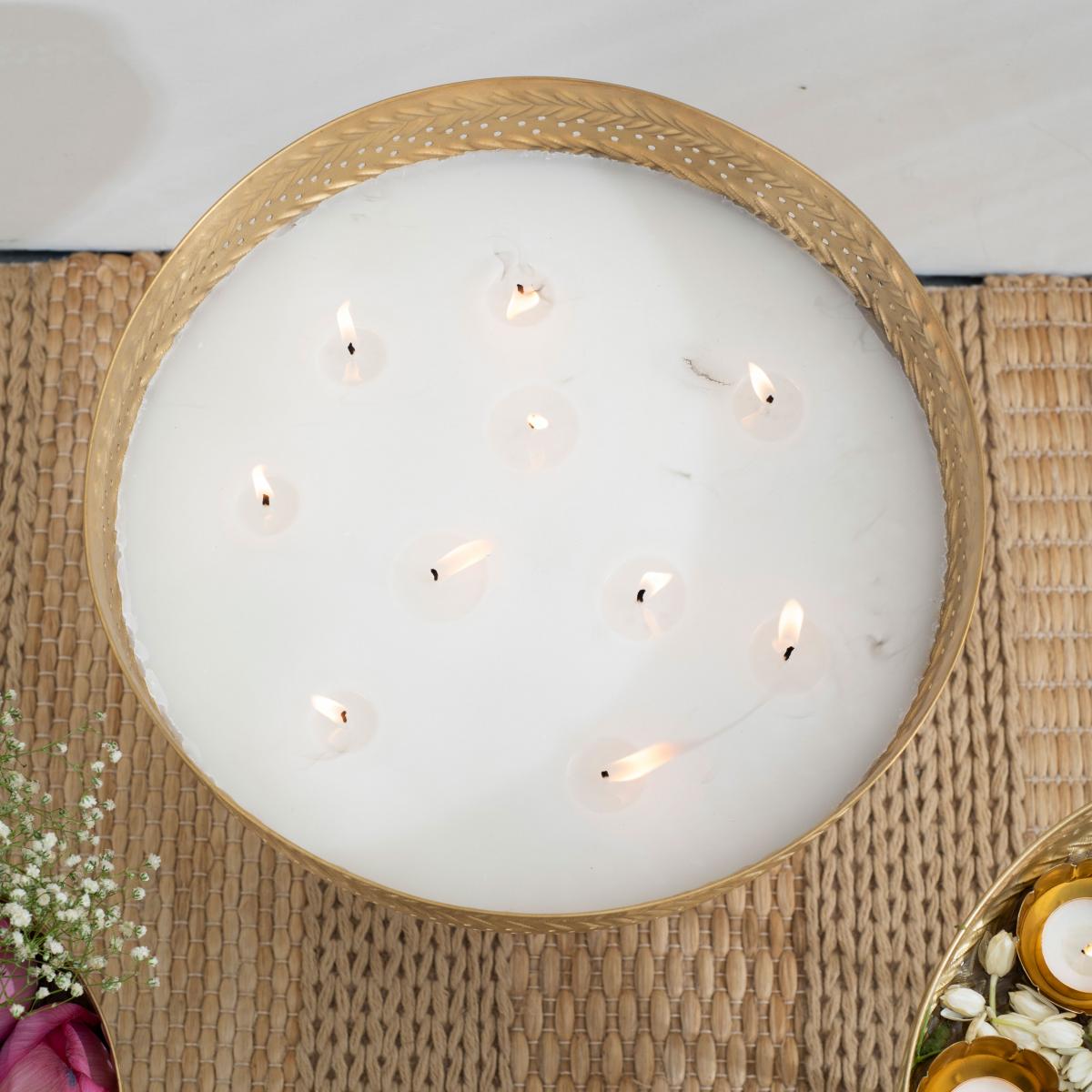 Herringbone Brass Candle Urli XL Single (with stand)
₹ 5,500
Regular price
₹ 7,990
Description

This XL sized Herringbone Urli is handmade in pure brass.

When the wax gets over, the urli can be used like a normal urli with water and flower petals or floating t-lights.

The stand is detachable to make the storage easier.

The package consists of –

One large brass urli with wax on stand – Diameter 14 inches, Height 12.6 inches, filled with 3 kgs of wax with multiple wicks (French Lavender Fragrance)

The design pattern makes it contemporary, the stands give them a height which sets them apart.

These urlis can be used to decorate any nook and corner of the house or be used for grand entrances.

The holes on the top part of the design looks mesmerizing at night when the t-light rays shine through it. The wax filled large urli gives it a striking different look, scented with french lavender, it can light up any space.

Care instructions –

You can significantly increase the life of your products by taking proper care of them. This set comes coated with lacquer that helps keep them be tarnish-free. Use a soft, moist cloth to gently clean them. Do not scrub or use detergent. Lacquer coat lasts for about 6 months in coastal areas and 2 years in other areas. After that if required for polishing "Brasso" ( a polish for Brassware) can be used. Brass oxidizes on exposure to the atmosphere over time, and eventually darkens and acquires a patina, which is a charm on its own – giving it a unique antique look – You can use "Brasso" to get a new polished look when that happens. The stands are made in iron so wipe them with a soft dry cloth only.
Dimensions

Height- 12.5 inches / 32 cms.
Dia- 13.5 inches / 35 cms.
Shipping & Delivery

You can use product metafields to assign content to this tab that is unique to an individual product. Use tabs to highlight unique features, sizing information, or other sales information.
Herringbone Brass Candle Urli XL Single (with stand)
₹ 5,500
Regular price
₹ 7,990